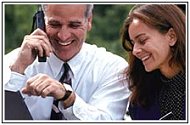 Health Club Managers, Inc. provides Services that can increase your Clubs efficiency and accountability in all aspects of Club operations.
Consulting
HCM provides consulting in all aspects of health club management including sales, marketing, finance, budgeting, pricing, daily operations and more.
New Club Start-up
HCM will take you through the entire process including market analysis, building acquisition, club design & layout, equipment leasing, program development, presale, staff screening, sales training and ongoing consultation.
Training
HCM has training programs that can help you double your dues base in a matter of months. HCM Training includes Webfit Program Training, Online Training, In-House Training, Video Training, On-site Training and Advanced Trainings on all aspects of Club operations.
Club Rescue
HCM can help a distressed Club by coming in and implimenting a proven success system to make it profitable in just a matter of months.


For a free consultation call us at (800) 507-6378.