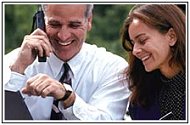 Health Club Managers, Inc. is currently looking for High-Energy, Self-Motivated individuals for Regional & National Sales Management Positions. This is an excellent opportunity for those that are interested in a position that will include unlimited income potential, combined with company profit sharing.
CURRENT POSITIONS:
* National Sales Manager
* Regional Sales Managers
* Sales Consultants
You can also apply by submitting your resume and geographic preference to careers@healthclubmanagers.com .

If you have any questions about our Management Training call us at (800) 507-6378.